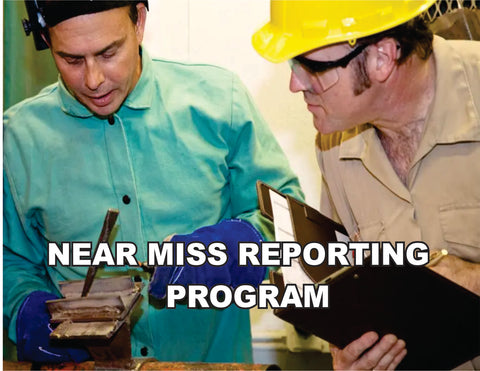 Near Miss Reporting Program - ISNetworld RAVS Section - US
$ 24.95
Near Miss Reporting Program - ISNetworld RAVS Section - US
This Near Miss Reporting Program (ISNetworld® RAVS®* Section), in addition to being a complete and functioning written safety program (chapter), it also contains all the required text elements that are sought by the ISNetworld RAVS® (Review And Verification Service) reviewer. This plan has been previously submitted and has achieved a 100% approval rating for our clients.
All programs are guaranteed now and in the future to achieve 100% approval. 
There are NO maintenance or subscription fees. 
Simply notify us if any program falls out of compliance and we will correct it at NO CHARGE.
You are downloading a Microsoft® Word document file to your computer that is completely editable:
Near Miss Reporting Program:
Approximate Word Count: 1,420
Approximate Number of Pages: 9
Page Reference Answers to RAVS Reviewer's Questions: unk
 You will also receive instructions for a simple two-step process to place your company name and safety person's name throughout this word document to conform it to your company. Please review, and feel free to alter or add to it as you wish with any specific company information or safety policies that you may already have.
The first two pages of the document are guidelines for conforming this safety manual section, an index for completing the RAVS® questionnaire (with all page references), and uploading the section.
If you experience any difficulty filling out the questionnaire, or have any questions in general about these documents, call 314-570-0072, or e-mail me at vsunshine1@gmail.com.
An excerpt from ISNetworld® RAVS®* Safety plan Near Miss Reporting Program
PURPOSE:  The purpose of this policy is to establish a procedure for Replace with Company Name for reporting and tracking incidents on the job site.
Incidents happen unexpectedly and usually result from a number of contributing factors: Lack of understanding (training), Lack of control (procedures and audits), Unanticipated changes (design change, operational change), or Lack of attention (awareness).
One purpose of this procedure is to capture each of these incidents and review them with the idea of learning from each.  Normally there is a lesson to be learned from any incident.  The lesson may only apply to the individual involved or it could provide useful information for all concerned parties.   When an incident occurs and no one is injured and no equipment is damaged, an opportunity is available to install measures to prevent the same or similar type occurrences.
Observation should be viewed as a tool that allows you to take corrective action before an incident occurs.  This is an area where we need a constant effort.  We can then continuously point out potential problems and correct them prior to the incident.  As we continually improve our program, the number of incidents and events will be reduced accordingly.