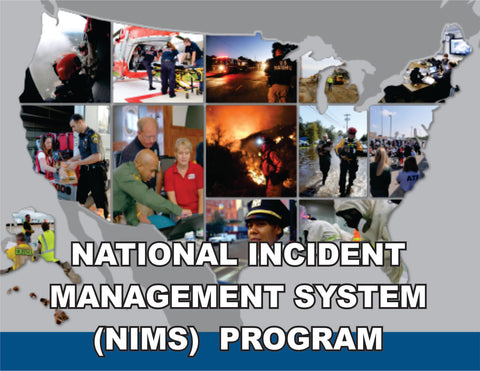 National Incident Management System (NIMS) Coordinated Incident Response Program - ISNetworld RAVS Section - US
$ 29.95
National Incident Management System (NIMS) Coordinated Incident Response Program - ISNetworld RAVS Section - US
This National Incident Management System (NIMS) Coordinated Incident Response Program (ISNetworld® RAVS®* Section), in addition to being a complete and functioning written safety program (chapter), it also contains all the required text elements that are sought by the ISNetworld RAVS® (Review And Verification Service) reviewer. This plan has been previously submitted and has achieved a 100% approval rating for our clients.
All programs are guaranteed now and in the future to achieve 100% approval. 
There are NO maintenance or subscription fees. 
Simply notify us if any program falls out of compliance and we will correct it at NO CHARGE.
You are downloading a MicroSoft® Word document file to your computer that is completely editable:
National Incident Management System (NIMS) Coordinated Incident Response Program:
Approximate Word Count: 1,705
Approximate Number of Pages: 5
Page Reference Answers to RAVS Reviewer's Questions: 9
 You will also receive instructions for a simple two-step process to place your company name and safety person's name throughout this word document to conform it to your company. Please review, and feel free to alter or add to it as you wish with any specific company information or safety policies that you may already have.
The first two pages of the document are guidelines for conforming this safety manual section, an index for completing the RAVS® questionnaire (with all page references), and uploading the section.
If you experience any difficulty filling out the questionnaire, or have any questions in general about these documents, call 314-570-0072, or e-mail me at vsunshine1@gmail.com.
An excerpt from ISNetworld® RAVS®* Safety plan National Incident Management System (NIMS) Coordinated Incident Response Program
Introduction

Private sector organizations, such as Replace with Company Name can play a vital role in incident management. We may have a significant impact on local, regional, and national economic recovery, regardless of the incident size or type. Small, medium, and large organizations in business, industry, and academia, as well as nongovernmental and cultural organizations are part of the whole community and essential to the function of the Community Lifelines.

Private sector organizations are often key partners in the community lifelines because they have immediate access to commodities and services that can support incident response and stabilize those lifelines. They are therefore potential contributors of resources critical to human health and safety or economic security.

The economic impact of a disaster can be catastrophic for the entire community. A fundamental responsibility of private sector organizations is to provide for the welfare of their employees in the workplace and to help employees return to normal daily operations as quickly as possible following an incident.

While implementing NIMS is not mandatory for unregulated private sector organizations, Replace with Company Name adopting NIMS procedures and terminology helps us further integrate into the community's incident management preparedness efforts. Private sector integration ultimately results in a strengthened national ability to prepare for, respond to, and recover from any type of incident.