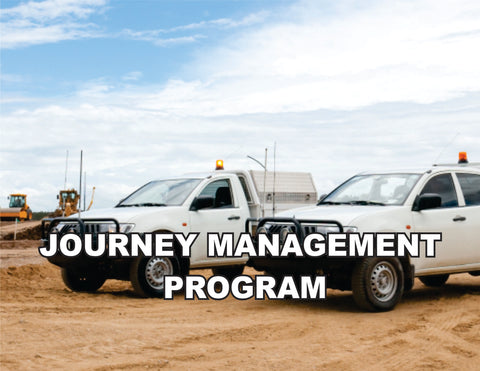 Journey Management Program - ISNetworld RAVS Section - US
$ 24.95
Journey Management Program - ISNetworld RAVS Section - US
This Journey Management Program (ISNetworld® RAVS®* Section), in addition to being a complete and functioning written safety program (chapter), it also contains all the required text elements that are sought by the ISNetworld RAVS® (Review And Verification Service) reviewer. This plan has been previously submitted and has achieved a 100% approval rating for our clients.
All programs are guaranteed now and in the future to achieve 100% approval. 
There are NO maintenance or subscription fees. 
Simply notify us if any program falls out of compliance and we will correct it at NO CHARGE.
You are downloading a MicroSoft® Word document file to your computer that is completely editable:
Journey Management Program:
Approximate Word Count: 1,680
Approximate Number of Pages: 6
Page Reference Answers to RAVS Reviewer's Questions: 9
 You will also receive instructions for a simple two-step process to place your company name and safety person's name throughout this word document to conform it to your company. Please review, and feel free to alter or add to it as you wish with any specific company information or safety policies that you may already have.
The first two pages of the document are guidelines for conforming this safety manual section, an index for completing the RAVS® questionnaire (with all page references), and uploading the section.
If you experience any difficulty filling out the questionnaire, or have any questions in general about these documents, call 314-570-0072, or e-mail me at vsunshine1@gmail.com.
An excerpt from ISNetworld® RAVS®* Safety plan Journey Management Program
     … The JMP is held/ filed by the RSO.  Replace with Company Name may use from time to time, a journey manager who is typically a Dispatcher or applicable supervisor who reviews/ approves/ logs/ files/ and monitors the Journey Management Plan. Prior to executing the journey, the driver needs to be fully briefed on the journey and the associated risks and mitigating measures as documented in the Journey Management Program checklist (see below).  The JMP file must be kept and be available for periodic review for up to two years.
 Our Journey Management Plan contains the following criteria:
 Planning of the journey - the aspects of planning the journey must include:
 Weather/ Environmental Conditions. Before leaving on a trip, ensure that weather conditions are safe for driving. Ensure the vehicle being used is adequate for the weather conditions. Make sure emergency supplies are in the vehicle, and the driver has a cell phone for emergencies. In particularly harsh conditions, consider canceling or rescheduling the trip.  [4] 
 If and when to drive and specify that no one day of driving exceeds 10 hours. Contractors operating under DOT rules may be exempt due to the mitigating actions provided by laws and documentation requirements under DOT operating rules
 What route to take. Before taking a trip to an unfamiliar location ensure that you have printed driving directions available. Do not plan to read directions from a smartphone while driving. A GPS device may be used, but printed directions should be kept as a back-up.   [5] 
 Where to make rest stops (rest every 4.5 hours and drive no more than 10 hours per day) When driving long distances, sufficient breaks should be taken to prevent fatigue. When driving alone and having trouble staying awake, pull off the road and get out of the vehicle for fresh air, or take a short nap. If driving late at night, consider getting a hotel room and starting fresh the next day. If two licensed drivers are in the vehicle, take turns driving. Get plenty of rest before beginning your journey. [8] 
 Driving should be done during daylight hours rather than after dark whenever possible. Reduce speed when driving at night. Be aware of the potential for wildlife to be on the road, especially when driving at dusk or dawn. [3]  ....