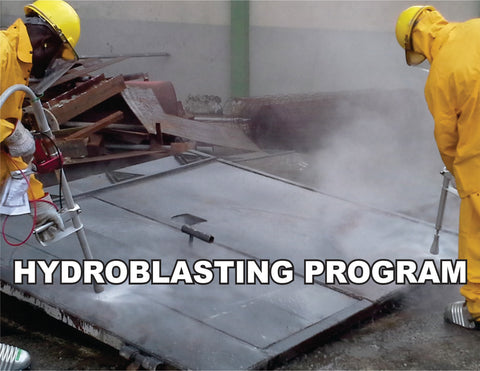 Hydro Blasting Program - ISNetworld RAVS Section - US
$ 19.95
Hydro Blasting Program - ISNetworld RAVS Section - US
This Hydro Blasting Program (ISNetworld® RAVS®* Section), in addition to being a complete and functioning written safety program (chapter), it also contains all the required text elements that are sought by the ISNetworld RAVS® (Review And Verification Service) reviewer. This plan has been previously submitted and has achieved a 100% approval rating for our clients.
All programs are guaranteed now and in the future to achieve 100% approval. 
There are NO maintenance or subscription fees. 
Simply notify us if any program falls out of compliance and we will correct it at NO CHARGE.
 You are downloading a MicroSoft® Word document file to your computer that is completely editable: 
Hydro Blasting Program:
Approximate Word Count: 1,990
Approximate Number of Pages: 6
Page Reference Answers to RAVS Reviewer's Questions: 16
  You will also receive instructions for a simple two-step process to place your company name and safety person's name throughout this word document to conform it to your company. Please review, and feel free to alter or add to it as you wish with any specific company information or safety policies that you may already have.
The first two pages of the document are guidelines for conforming this safety manual section, an index for completing the RAVS® questionnaire (with all page references), and uploading the section.
If you experience any difficulty filling out the questionnaire, or have any questions in general about these documents, call 314-570-0072, or e-mail me at vsunshine1@gmail.com.
An excerpt from ISNetworld® RAVS®* Safety plan Hydro Blasting Program
Application
 This standard applies to all operations where water is forcibly applied to a surface by pneumatic or hydraulic pressure.  It may also apply to steam blasting, or steam cleaning, or other hydraulic cleaning methods where this work is done with the aid of additives. 
 Prior to Starting a Project
 Several considerations should be made prior to starting an industrial hydro blasting project.  First, consider re-thinking the process.  Do the all of the items in this project require blasting?  Many times, components of an item that do not need corrosion resistant coating, receive blasting and painting in an overall project.  Consider alternative processes. Other determinations to be made prior to the project include which party, (the owner or the contractor) if permitted, will the project emissions be accounted to; which party will be responsible for the handling, transporting, and disposing of hazardous waste; and which party is responsible for record maintenance.
 Precautions for Water Cleaning
 Wash water runoff shall be channeled through filter fences before discharging to holding tank/recycling plant.  The runoff shall be filtered through suitable filter to reduce the discharge particulates. The filter material shall be periodically removed and replaced to maintain effectiveness.  Runoff Water may periodically pool in the area of the filter fence due to sediment, grit, or other particulates becoming trapped. When this occurs, the obstructing material shall be cleaned up immediately and disposed of in a designated waste bin.  Any activity which has potential of electric shock shall be not be carried out at close proximity to water cleaning operations and all electric equipment shall be adequately protected against ingress water spray/moisture.