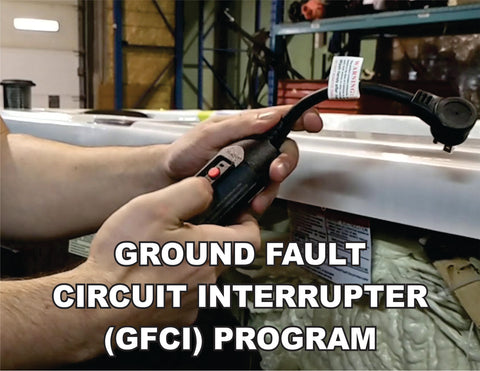 Ground Fault Circuit Interrupters (GFCI) Program - ISNetworld® RAVS Section - US
$ 24.95
Ground Fault Circuit Interrupters (GFCI) Program - ISNetworld RAVS Section - US
This Ground Fault Circuit Interrupters (GFCI) Program (ISNetworld® RAVS®* Section), in addition to being a complete and functioning written safety program (chapter), it also contains all the required text elements that are sought by the ISNetworld RAVS® (Review And Verification Service) reviewer. This plan has been previously submitted and has achieved a 100% approval rating for our clients.

 All programs are guaranteed now and in the future to achieve 100% approval. 
There are NO maintenance or subscription fees. 
Simply notify us if any program falls out of compliance and we will correct it at NO CHARGE.
 You are downloading a MicroSoft® Word document file to your computer that is completely editable::
Ground Fault Circuit Interrupters (GFCI) Program
Approximate Word Count: 1,225
Approximate Number of Pages: 5
Page Reference Answers to RAVS Reviewer's Questions: 5
You will also receive instructions for a simple two-step process to place your company name and safety person's name throughout this word document to conform it to your company. Please review, and feel free to alter or add to it as you wish with any specific company information or safety policies that you may already have.
The first two pages of the document are guidelines for conforming this safety manual section, an index for completing the RAVS® questionnaire (with all page references), and uploading the section.
If you experience any difficulty filling out the questionnaire, or have any questions in general about these documents, call 314-570-0072, or e-mail me at vsunshine1@gmail.com.
An excerpt from ISNetworld® RAVS®* Safety plan Ground Fault Circuit Interrupters (GFCI)  Program
Policy
      It is the policy of Replace with Company Name to take every reasonable precaution in the performance of work to protect the health and safety of employees and the public and to minimize the probability of damage to property.  Elimination of injuries resulting from possible malfunctions, improper grounding and/or defective electrical tools shall be accomplished by strict use of Ground Fault Circuit Interrupters (GFCI's).  An Assured Equipment Grounding Conductor Program (AEGCP) is useful to confirm and maintain proper ground on extension and power tool cords, however it is not to be used as a substitute for GFCI's.
 Procedures
      It is the policy of Replace with Company Name to follow the fundamental principles of safety, which are described below.  A clear understanding of these principles will improve the safety of working with or around electrical equipment.  The RSO, Replace with Safety Person's Name, is responsible for program execution.
     Practice proper housekeeping and cleanliness.  Poor housekeeping is a major factor in many accidents.  A cluttered area is likely to be both unsafe and inefficient.  Every employee is responsible for keeping a clean area and every supervisor is responsible for ensuring that his or her areas of responsibility remain clean.  Working with Energized Equipment
      This section contains safety requirements that must be met in constructing electrical equipment and in working on energized electrical equipment.  Special emphasis is placed on problems associated with personnel working on hazardous electrical equipment in an energized condition.  Such work is permissible, but only after extensive effort to perform the necessary tasks with the equipment in a securely de-energized condition has proven unsuccessful, or if the equipment is so enclosed and protected that contact with hazardous voltages is essentially impossible.  Also special care shall be taken when working with conductive materials and equipment such as long dimensional conductor objects (ducts or pipes).  Employees who handle may be working with such objects shall work with the RSO to determine if any additional steps for safe work practices need to be taken.