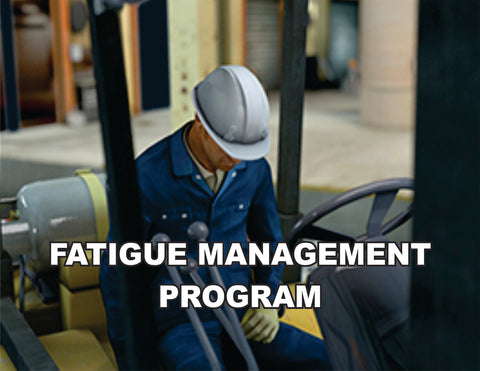 Fatigue Management Program - ISNetworld RAVS Section - US
$ 29.95
Fatigue Management Program - ISNetworld RAVS Section - US
This Fatigue Management Program (ISNetworld® RAVS®* Section), in addition to being a complete and functioning written safety program (chapter), it also contains all the required text elements that are sought by the ISNetworld RAVS® (Review And Verification Service) reviewer. This plan has been previously submitted and has achieved a 100% approval rating for our clients.
All programs are guaranteed now and in the future to achieve 100% approval. 
There are NO maintenance or subscription fees. 
Simply notify us if any program falls out of compliance and we will correct it at NO CHARGE.
You are downloading a MicroSoft® Word document file to your computer that is completely editable:
Fatigue Management Program:
Approximate Word Count: 3,150
Approximate Number of Pages: 10
Page Reference Answers to RAVS Reviewer's Questions: 7
 You will also receive instructions for a simple two-step process to place your company name and safety person's name throughout this word document to conform it to your company. Please review, and feel free to alter or add to it as you wish with any specific company information or safety policies that you may already have.
The first two pages of the document are guidelines for conforming this safety manual section, an index for completing the RAVS® questionnaire (with all page references), and uploading the section.
If you experience any difficulty filling out the questionnaire, or have any questions in general about these documents, call 314-698-7915, or e-mail me at vsunshine1@gmail.com.
An excerpt from ISNetworld® RAVS®* Safety plan Fatigue Management Program
     … Employees/ Subcontractors
Ensuring that they are fit for work, and in particular, not adversely affected by lack of sleep or by physical or mental fatigue;
Raising any concerns about their fitness for work with their supervisor;
Raising any concerns about another person's fitness for work with that person and escalate this concern if required;
Employees use the time between periods of work to obtain sufficient sleep, rest and recuperation.
Attend and participate in scheduled training activities that provide education about fatigue.
Information, Education and Support Programs
Procedure Information Sessions
All employees will have access to the Fatigue Procedure and will be required to attend education sessions on this procedure. These sessions are designed to familiarize employees with this procedure and its requirements. All employees will be offered refresher sessions on the requirements of this procedure.
Workforce Education Program
This Procedure will be supported by education programs to raise employee awareness of Fitness for Work issues (especially fatigue, emotional state, and the effects of alcohol and other drugs) and ways of reducing their impact.
Supervisor Training
Management and other appropriate staff will receive specific training in their responsibilities and in the recognition, management and referral for assistance of any concerns relating to this Procedure.  Initial and annual training must be provided on how to recognize fatigue, how to control fatigue through appropriate work and personal habits, and reporting of fatigue to supervision.  [1]....