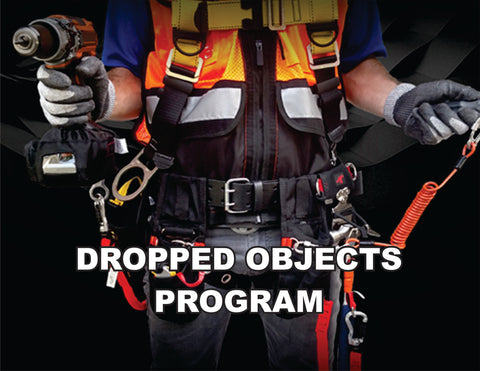 Dropped Objects Program - ISNetworld RAVS Section - US
$ 24.95
Dropped Objects Program - ISNetworld RAVS Section - US
NOTE; This program is considered preliminary, and has yet to be submitted and approved by ISNetworld RAVS.
All programs are guaranteed now and in the future to achieve 100% approval. 
There are NO maintenance or subscription fees. 
Simply notify us if any program falls out of compliance and we will correct it at NO CHARGE. 
You are downloading a MicroSoft® Word document file to your computer that is completely editable: 
Dropped Objects Program:
Approximate Word Count: 1,010
Approximate Number of Pages: 4
Page Reference Answers to RAVS Reviewer's Questions: 5 
 You will also receive instructions for a simple two-step process to place your company name and safety person's name throughout this word document to conform it to your company. Please review, and feel free to alter or add to it as you wish with any specific company information or safety policies that you may already have.
The first two pages of the document are guidelines for conforming this safety manual section, an index for completing the RAVS® questionnaire (with all page references), and uploading the section.
If you experience any difficulty filling out the questionnaire, or have any questions in general about these documents, call 314-570-0072, or e-mail me at vsunshine1@gmail.com.
An excerpt from ISNetworld® RAVS®* Safety plan Dropped Objects Program
    Overview
Dropped objects are a significant hazard in many industries, including construction, manufacturing, and oil and gas. These objects can cause severe injuries or even fatalities and preventing them from occurring is a top priority for Replace with Company Name. To ensure the safety of our workers, other workers and the public, we have implemented a dropped object safety policy as follows.
Training [2]
Training is an essential component of a dropped object safety program. All affected workers shall receive training on the importance of preventing dropped objects and the risks associated with them initially before the work starts and annually thereafter. Training will be appropriate for the worker's level of exposure and responsibility as follows:
• Awareness Level
• Inspector Level
• DROPS Focal Point/ Field Champion Level