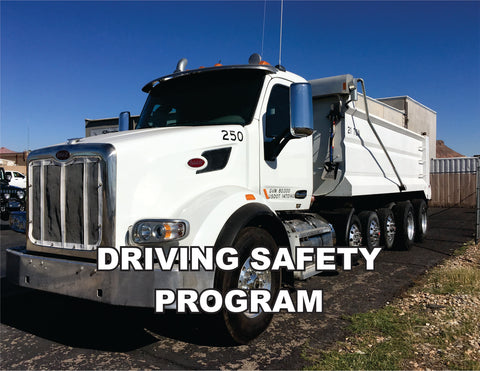 Driving Safety Program - ISNetworld RAVS Section - US
$ 24.95
Driving Safety Program - ISNetworld RAVS Section - US
This Driving Safety Program (ISNetworld® RAVS®* Section), in addition to being a complete and functioning written safety program (chapter), it also contains all the required text elements that are sought by the ISNetworld RAVS® (Review And Verification Service) reviewer. This plan has been previously submitted and has achieved a 100% approval rating for our clients. 
All programs are guaranteed now and in the future to achieve 100% approval. 
There are NO maintenance or subscription fees. 
Simply notify us if any program falls out of compliance and we will correct it at NO CHARGE. 
You are downloading a MicroSoft® Word document file to your computer that is completely editable: 
Driving Safety Program:
Approximate Word Count: 1030
Approximate Number of Pages: 4
Page Reference Answers to RAVS Reviewer's Questions: 7
 You will also receive instructions for a simple two-step process to place your company name and safety person's name throughout this word document to conform it to your company. Please review, and feel free to alter or add to it as you wish with any specific company information or safety policies that you may already have.
The first two pages of the document are guidelines for conforming this safety manual section, an index for completing the RAVS® questionnaire (with all page references), and uploading the section.
If you experience any difficulty filling out the questionnaire, or have any questions in general about these documents, call 314-570-0072, or e-mail me at vsunshine1@gmail.com.
An excerpt from ISNetworld® RAVS®* Safety plan Driving Safety Program
Traffic Control Measures

Any workers of Replace with Company Name performing traffic control shall, at a minimum, be familiar with the applicable sections of ANSI Standards D6.1-1971- Manual on Uniform Traffic Control Devices for Streets and Highways. In lieu of this standard, all flaggers, or workers erecting, moving, and maintaining traffic control devices shall perform all work in accordance with applicable sections of the State DOT traffic control regulations. All flaggers required by State DOT to be certified shall be certified before starting any work. Hand signaling by flagmen shall be by use of red flags at least eighteen inches square, or sign paddles, or at night by the use of red lights.

Warning Vest

Workers exposed to vehicular traffic, including flagmen shall be protected by the use of red or orange warning vests, reflectorized type if used at night.

Official Vehicle Use

Replace with Company Name requires that an operator hold a valid driver's license for the class of vehicle that he/she is authorized to operate. [1] Only authorized employees will drive a motor vehicle in the course and scope of work or operate a company- owned vehicle.

Responsibility

Each Department Head is responsible for restricting the use of Company-furnished vehicles to official Company business only. They are also responsible for limiting use of such vehicles to properly authorized personnel. Only authorized employees shall be allowed to operate mobile equipment. Authorization to operate mobile equipment will be issued to employees qualifying under appropriate training and proficiency testing.