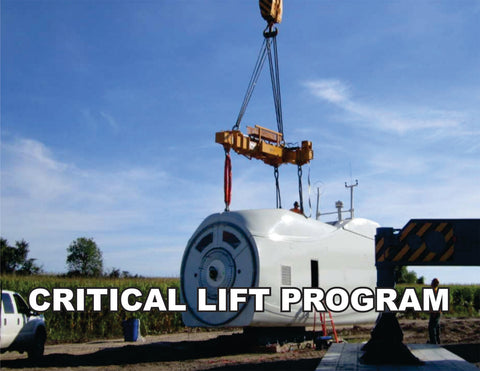 Critical Lift Program
$ 29.95
Critical Lift Program - Currently for Avetta
This Critical Lift Program, in addition to being a complete and functioning written safety program (chapter), it also contains all the required text elements that are sought by the Avetta reviewer. This plan has been previously submitted and has achieved a 100% approval rating for our clients. 
All programs are guaranteed now and in the future to achieve 100% approval. 
There are NO maintenance or subscription fees. 
Simply notify us if any program falls out of compliance and we will correct it at NO CHARGE. 
You are downloading a MicroSoft® Word document file to your computer that is completely editable: 
Critical Lift Program:
Approximate Word Count: 2,210
Approximate Number of Pages: 11


 You will also receive instructions for a simple two-step process to place your company name and safety person's name throughout this word document to conform it to your company. Please review, and feel free to alter or add to it as you wish with any specific company information or safety policies that you may already have.
The first two pages of the document are guidelines for conforming this safety manual section, an index for completing the RAVS® questionnaire (with all page references), and uploading the section.
If you experience any difficulty filling out the questionnaire, or have any questions in general about these documents, call 314-570-0072, or e-mail me at vsunshine1@gmail.com.
An excerpt from Safety plan Critical Lift Program
DEFINITIONS

• Crane - A lifting device using a boom and cable to raise and lower materials and personnel, i.e., 18-ton cherry picker, 8-ton carry-deck, etc.
• Crane Operator - Any employee or contractor who operates a crane.
• Crane Owner - The company responsible for the maintenance, inspection and operation of any crane.
• Critical Lifts - Include:
∙ All lifts in which personnel are lifted.
∙ All lifts which exceed 75% of the crane's total capacity.
∙ All lifts in which the load is 75,000 pounds or greater
• Potential Critical Lifts - Lifts that could be deemed as critical by operations and maintenance supervision and/or safety personnel. These lifts include:
∙ Lifts near power lines or high voltage equipment.
∙ Lifts of special monetary value.
∙ Assembly of boom over operating units or other obstructions.
∙ Lifts which need modification or design of lifting equipment or special rigging configurations, including multi-crane lifts
∙ Lifts deemed critical for other reasons even if less than 75,000 pounds.
∙ Lifts which are not completely routine.
• Lift Supervisor - An individual qualified to supervise or oversee critical lifts.

GENERAL RESPONSIBILITES

Crane Owner
• Ensure that the crane is completely inspected per the manufacturer's specifications listed in the service manual and meets all applicable federal, state and local regulations.
• Maintain a record of all-prior inspections, tests, repairs, maintenance, modifications and deficiencies. A owner will make these records available for review upon request by the Company.
• Maintain records of the identification, capability, training and competence of all crane operators and site support personnel.