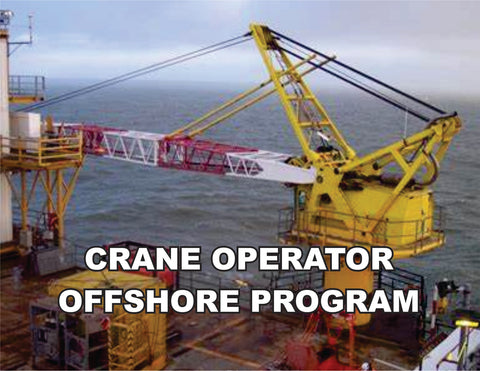 Crane Operator - Offshore Program - ISNetworld RAVS Section - US
$ 24.95
Crane Operator - Offshore Program - ISNetworld RAVS Section - US
This Crane Operator - Offshore Program (ISNetworld® RAVS®* Section), in addition to being a complete and functioning written safety program (chapter), it also contains all the required text elements that are sought by the ISNetworld RAVS® (Review And Verification Service) reviewer. This plan has been previously submitted and has achieved a 100% approval rating for our clients. 
All programs are guaranteed now and in the future to achieve 100% approval. 
There are NO maintenance or subscription fees. 
Simply notify us if any program falls out of compliance and we will correct it at NO CHARGE. 
You are downloading a MicroSoft® Word document file to your computer that is completely editable: 
Crane Operator - Offshore Program:
Approximate Word Count: 1,410
Approximate Number of Pages: 4
Page Reference Answers to RAVS Reviewer's Questions: 6 
 You will also receive instructions for a simple two-step process to place your company name and safety person's name throughout this word document to conform it to your company. Please review, and feel free to alter or add to it as you wish with any specific company information or safety policies that you may already have.
The first two pages of the document are guidelines for conforming this safety manual section, an index for completing the RAVS® questionnaire (with all page references), and uploading the section.
If you experience any difficulty filling out the questionnaire, or have any questions in general about these documents, call 314-570-0072, or e-mail me at vsunshine1@gmail.com.
An excerpt from ISNetworld® RAVS®* Safety plan Crane Operator - Offshore Program
Many crane accidents or failures are the result of operational errors. These errors range from not checking control functions to overloading the crane. While no amount of training will prevent human error, training should be provided to minimize the occurrence of operational errors. The training program should be tailored to the particular crane(s) or crane type(s) for which the operator is to be qualified.

Crane operators will be designated based on who have appropriate offshore experience and training which must comprise of minimum amounts of classroom sessions and hands-on training which will cover lubricating points, adjustments, principles of crane operators, load charts, hand signals and inspections. Training should include use of fire extinguishers. [1]
Hands-on proficiency is the last segment of crane operator qualification training. It should be held on a crane similar to the type of crane to be operated by the qualifying operator, in order to allow the qualifying
operator to demonstrate his or her ability. Refresher training is required every four years. [2] Crane operator qualifications must be maintained every four years and shall include vision and medical condition evaluations. [6]
The American Petroleum Institute (API) physical requirements are: vision of at least 20/30 Snellen in one eye and 20/50 in the other eye with or without glasses, have depth perception, and be able to distinguish between red, yellow, and green; hearing, with or without a hearing aid, adequate for the specific operation; and no history of a disabling medical condition which may be sufficient reason for disqualification. [5]
During periods of bad weather, such as lightning or high winds, or where the Operator's ability to see the signal person is impaired by darkness, fog, rain, etc., crane operations should be restricted, at the operator's discretion.