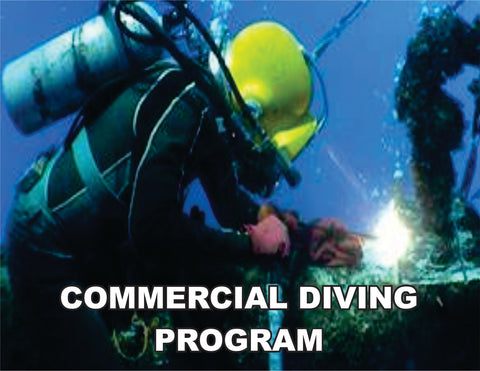 Commercial Diving Program - ISNetworld RAVS Section - US
$ 29.95
Commercial Diving Program - ISNetworld RAVS Section - US
This Commercial Diving Program (ISNetworld® RAVS®* Section), in addition to being a complete and functioning written safety program (chapter), it also contains all the required text elements that are sought by the ISNetworld RAVS® (Review And Verification Service) reviewer. This plan has been previously submitted and has achieved a 100% approval rating for our clients. 
All programs are guaranteed now and in the future to achieve 100% approval. 
There are NO maintenance or subscription fees. 
Simply notify us if any program falls out of compliance and we will correct it at NO CHARGE. 
You are downloading a MicroSoft® Word document file to your computer that is completely editable: 
Commercial Diving Program:
Approximate Word Count: 4,340
Approximate Number of Pages: 15
Page Reference Answers to RAVS Reviewer's Questions: 4 
 You will also receive instructions for a simple two-step process to place your company name and safety person's name throughout this word document to conform it to your company. Please review, and feel free to alter or add to it as you wish with any specific company information or safety policies that you may already have.
The first two pages of the document are guidelines for conforming this safety manual section, an index for completing the RAVS® questionnaire (with all page references), and uploading the section.
If you experience any difficulty filling out the questionnaire, or have any questions in general about these documents, call 314-570-0072, or e-mail me at vsunshine1@gmail.com. 
An excerpt from ISNetworld® RAVS®* Safety plan Commercial Diving Program
General

Each dive team member shall have the experience or training necessary to perform assigned tasks in a safe and healthful manner. [1] Each dive team member shall have experience or training in the following:

The use of tools, equipment and systems relevant to assigned tasks;

Techniques of the assigned diving mode: and

Diving operations and emergency procedures.

All dive team members shall be trained in cardiopulmonary resuscitation and first aid (American Red Cross standard course or equivalent). [2]

In addition, a Diving control (safety) board shall be established, with the majority of its members being active divers, which shall at a minimum have the authority to: Approve and monitor diving projects; review and revise the diving safety manual; assure compliance with the manual; certify the depths to which a diver has been trained; take disciplinary action for unsafe practices; and, assure adherence to the buddy system (a diver is accompanied by and is in continuous contact with another diver in the water) for SCUBA diving.

The Company shall have a safe practices manual which shall be made available at the dive location to each dive team member. [3] The safe practices manual shall contain a copy of the OSHA standard and the employer's policies for implementing the requirements of this standard. For each diving mode engaged in, the safe practices manual shall include: